Shopping Cart
Your Cart is Empty
There was an error with PayPal
Click here to try again
Thank you for your business!
You should be receiving an order confirmation from Paypal shortly.
Exit Shopping Cart
Your Local Plumbers - Family Owned & Operated
Texas State Board of Plumbing Examiners PO Box 4200 Austin, TX 78765 (800) 845-6584

Licensed & Insured for Your Family's Safety and
Peace of Mind
| | |
| --- | --- |
| Posted on December 7, 2015 at 10:45 AM | |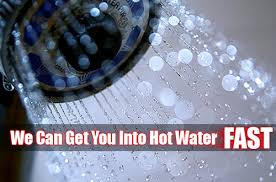 Do you need water heater repair in Boerne, Fair Oaks Ranch, Leon Springs TX? Perhaps your hot water heater is not performing efficiently and are considering an upgrade to a tankless water heater, or a higher energy efficient model. We have answered some of these questions below.
When the time comes to replace your water heater, keep in mind the different types along with the advantages and drawbacks.
Conventional Gas Water Heaters:
Conventional gas water heaters have improved in recent years. They now have thicker insulation, motorized dampers to reduce heat loss, and an EF of at least .67.
Pros:
Lowest upfront cost.
Easier to install.
No fans or pumps to burn out. Proven reliability over years of use.
Cons:
Less efficient; more expensive to operate.
Is it for you?
If you need an immediate replacement, you don't plan to stay in your home for years or you just don't use a lot of hot water, a conventional unit may be your most cost effective option.
Conventional gas water heaters, although not as efficient, are simple and reliable and may be your best and least expensive option.
Hybrid electric heat-pump water heater:
Hybrid heat-pump water heaters work by pulling heat out of the surrounding air and pumping it into the storage tank. So if you live in a warm climate and install it in your hot attic or garage, the heat pump alone can save you money. The conventional heating elements come on only when the heat pump can no longer satisfy the demand. If you install the water heater in a heated room, it will suck some of the heat. However, if you heat the house with gas, you'll probably still come out ahead. Hybrid heat pump water heaters cost about $1,200 – $1,400 at home centers, but prices are dropping.
Pros:
An electric hybrid heat pump has the lowest operating cost of any electric water heater on the market, especially when installed in warm climates. They may also qualify for rebates and tax incentives. Go to dsireusa.org to see what's available in your area.
Cons:
Hybrids cost much more than a conventional electric water heater.
The heat pump is taller (and wider in some cases) than your existing electric water heater. Make sure the unit will fit.
Some water heaters are "side-piped" to eliminate the possibility of heat pump damage caused by leaking pipes. On those models, you'll have to reconfigure the incoming water supply pipes.
You'll have to clean the air filter regularly to maintain operating efficiency.
The heater needs at least 1,000 cu. ft. of air surrounding it, so it can't be installed in a small closet.
What to look for:
EF rating of 2.0 and the highest "first-hour rating."
Is it DIY?
If you can reconfigure the water pipes and connect the wiring, you can install this yourself. But heed this warning: These water heaters are big and heavy (about 200 lbs. empty). Get some help!
Is it for you?
If you live in a warmer climate and heat water with electricity, an electric hybrid heat pump will save you the most money over a conventional electric water heater. In colder climates, it'll still save money during the summer when you're not paying to heat the surrounding air. The higher your electric rates and the warmer the year-round climate, the faster the payback. In many cases, the payback can be as little as four years.
Tankless water heaters:
Instead of heating 40 or 50 gallons of hot water 24 hours a day—which wastes energy—a tankless unit heats water only when you need it. A flow sensor detects when you open the faucet. Then the gas valve opens and the burners fire up. The tankless water heater measures the incoming water temperature and calculates how quickly the water should flow past the burners. So, if the incoming water is 65 degrees F (typical summer temperature), the tankless water heater will provide its maximum flow rate. But if the water is only 35 degrees, the tankless water heater will throttle back the flow rate by almost 50 percent. Check with your local utility to find out the water temperature. The average price for a (professional grade) tankless water heater is $1,800, plus installation and misc. materials.
Pros:
Nothing beats a tankless water heater for delivering large amounts of hot water—it continues to heat on demand.
A tankless water heater saves about 30 to 50 percent in energy costs over a conventional gas water heater (minimum EF of .82 vs. .54 for conventional).
A tankless water heater is small and hangs on the wall, freeing up floor space.
Cons:
With tankless water heaters, there's a lag time of three to eight seconds to fire up the burners and heat the water to the set temperature.
Installation can be a major project.
Tankless water heaters must be flushed annually with special chemicals to remove scale and maintain energy efficiency. You can do this yourself or hire a plumber. In the Boerne, Fair Oaks Ranch & Leon Springs TX area, a water softener is a must for tankless water heaters.
What to look for:
Shop for one with the highest EF and the best flow rate.
Is it DIY?
You can install it yourself—if you can run a new gas line, follow the venting installation instructions to the letter (and to your local code), install an electrical outlet, and reconfigure the water pipes. It's a big job.
Is it for you?
If you want an endless supply of hot water for long showers or to fill a large tub, a tankless water heater is for you. Just be aware that you may not be able to run several showers at the same time when the outside temerature is colder. 
For all hot water heater repair, installation & replacement in Boerne, Fair Oaks Ranch & Leon Springs TX, give the professionals at
Boerne Joe Plumbing a call today!
(830) 249-4121
Categories: None
/